Univ.-Prof. Dr. Markus Öhler
Schenkenstr. 8-10
A-1010 Wien
Phone: +43-1-4277-32503
Mobile: +43-664-60277-32503
Fax: +43-1-4277-8-32503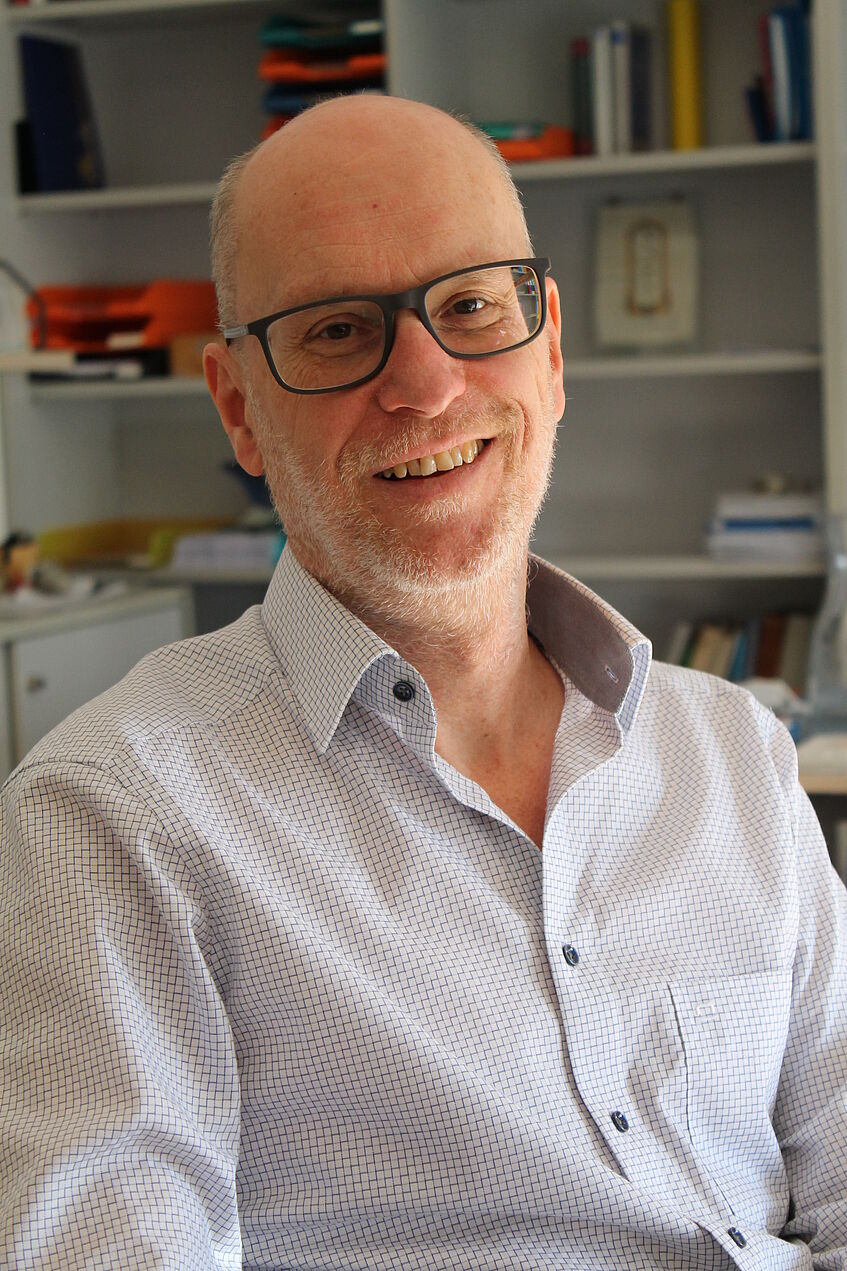 Office hours
(during terms): Thursday 9-10 a.m. (room 6OG 004)
Curriculum Vitae
1967 born in Linz, Upper Austria
1985 Matura ('maturity diploma') in Linz
1985-1992 Protestant Theology Studies in Vienna
1992-1996 semi employed university assistant
1996-2001 university assistant
1999-2001 on a research stay in Tübingen as a Schrödinger scholarship holder of the FWF
2001-2011 associate professor at the department
Guest professor at the Universität Hamburg (summer term 2009)
Full professor at the department since 2011
Married, three children
Research Focus
History and social history of Early Christianity
Sociology, cultural anthropology and theology
Ancient history of religion
Projects
Epigraphy and New Testament
A desideratum has emerged from to the insufficient consideration of epigraphic evidence for the understanding of the New Testament, which is going to be interdisciplinarily elaborated within the context of this research focus in collaboration with Jos Verheyden (Leuven) and Thomas Corsten (Vienna). The first conference took place in February 2014, a second one will deal with the Epistle to the Colossians in September. Conference proceedings as well as the advancement to a project are in progress.
History of Christianity in Asia Minor
There is a monograph in progress for the series "Early Christianity in Asia Minor", which is dedicated to the history of Christianity in the Black Sea provinces of Asia Minor until the 5th century.
Social History of Early Christianity
Since F.C. Baur, it has been repeatedly considered to explain the social structure of early Christian communities based on the wide spread of associations ever since the Hellenistic period. Early on, especially official titles were interpreted in the light of this consideration. By now, the focus lies upon the social structure of communities, their applicable rules and forms of organisation. The research on ancient associations has made great progress in recent years, and according to the thesis of this project they were the formative influence for the development of the social structure of Christian communities. A monograph is supposed to be created from former and present Studies and extensively review this connection.
Publications:
Römisches Vereinsrecht und christliche Gemeinden, in: Zwischen den Reichen: Neues Testament und Römische Herrschaft, edd. M.Labahn & J.Zangenberg, TANZ 36, Tübingen 2002, 51-71.
Antikes Vereinswesen, in: Neues Testament und Antike Kultur, II: Familie, Gesellschaft, Wirtschaft, edd. K. Scherberich, Neukirchen-Vluyn 2005, 79-86. Die Jerusalemer Urgemeinde im Spiegel des antiken Vereinswesens, NTS 51, 2005, 393-415.
Iobakchen & Symphoniasten & Christen. Das Christentum im Rahmen des antiken Vereinswesens, in: Inkulturation. Historische Beispiele und theologische Reflexionen zur Flexibilität und Widerständigkeit des Christlichen, edd. R. Klieber – M. Stowasser, Theologie. Forschung und Wissenschaft 10, Wien 2006, 63-86.
Das Aposteldekret als Dokument ethnischer Identität im Spiegel antiker Vereinigungen, in: Aposteldekret und antikes Vereinswesen. Gemeinschaft und ihre Ordnung, ed. M. Öhler, WUNT 280, Tübingen 2011, 341-381.
Ethnos und Identität. Landsmannschaftliche Vereinigungen, Synagogen und christliche Gemeinden, in: Kult und Macht. Religion und Herrschaft im syro-palästinischen Raum – Studien zu ihrer Wechselbeziehung in hellenistisch-römischer Zeit, edd. A. Lykke – F. T. Schipper, WUNT 2.Reihe 319, Tübingen 2011, 221-248.
Domestic Religion in Early Christianity
This interdisciplinary research project elaborates domestic and therefore everyday life religion in Early Christianity according to literary and archaeological evidence.
See more information on the project's website.